Yugen Blakrok
(Johannesburg, South Africa)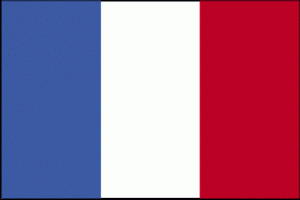 "The underground…" - Curtis Mayfield
​
A sorceress who casts hexes with words and sound waves, Yugen Blakrok emerges from the smoke filled dungeons of rap… Growing up in the Eastern Cape and influenced by the political/militant and spiritual aspects of Hip-Hop, her music is firmly rooted in the mind-set of the 90's, a deep lyrical and audio odyssey into the world around us, both seen and unseen.
​
Gaining recognition through various features and live shows, Yugen has been on the SA scene for over a decade. After joining indie label Iapetus Records in 2009, home to artists such as the late great Robo, Hymphatic Thabs and Fifi the RaiBlaster, she teamed up with Sampletologist Kanif the Jhatmaster, releasing several videos and singles, leading up to her debut album.
​
'Return of the Astro-Goth' (2013) was well received by the Hip-Hop community worldwide, receiving several five star ratings, and caught the attention of renowned Hip-Hop veterans such as Chuck D and Sage Francis. It also saw her nominated three times at the 2014 SA Hip-Hop awards, in the best Lyricist, best Newcomer and best Female categories.
​
Having toured Europe several times, Yugen has opened for Hip-Hop legends such as MC Lyte (Germany/Switzerland), Pete Rock & CL Smooth (Denmark) and Edo G (Austria), and was the opening act at world renowned Hip-Hop Kemp in Czech Republic in 2016.
Back home in SA she has performed alongside names such as Public Enemy (2012), Sage Francis (2015) and Jeru the Damaja(2016).
​
She has featured on several international collaborations, most notably on the Kendrick Lamar curated Black Panther soundtrack, where she appears alongside Vince Staples and Kendrick. Her verse caught the attention of several major publications, with Billboard, RollingStone and Vulture all giving her one of the strongest verses of the project.
She has also released music with artists such as Jak Progresso, Naomi Pilgrim, Copywrite, Poetic Death and Planet Asia.
​​
​
Her sound is a mix of sci-fi soundscapes, hard drums and meditative melodies, over which Blakrok's words command vivid attention. Live; the room often moves as one, as in a trance, led through the acoustic void.
Currently perfecting her spells and putting final touches to her follow up album deep in the basements of Iapetus, she sometimes emerges to collect writing paper or moonbeams.
​
​
Five years after releasing Return of the Astro-Goth, Yugen Blakrok descends from the vast cosmos and delivers to the world an impressive lesson in style, with her second album Anima Mysterium. Far from the stars but heavy with their radiant wisdom; it's towards Earth, humanity and the obscurity at its core that the South African rapper directs her incantations.
Accompanied by Kanif the Jhatmaster's beats, Yugen's flow sows the frontiers of a world where the subconscious frees itself and confronts man with his most hidden secrets. Yugen's poetry has something Ovidian, depicting her as an agent of Metamorphosis, a reincarnated goddess in terrestrial form calling humanity to itself.
​
​
"Why in the deepest darkness my soul beams like a lantern
Engineered in female form...silent carrier of the force
I'm a sandstorm in desert dunes, a shadow with a torch"
Land of Gray, Yugen Blakrok
​
​
The osmosis between Yugen's words and Kanif's instrumentals comes across from the first listen. On Return of the Astro-Goth, the astrological ideas covered by the rapper found a perfect canvas in the mix of wind instruments, dub and electronic echoes from the beatmaker. Here, Yugen lays hers flow over instrumentals of rock, jazz and even at times something that sounds close to witch-house. The project, released under French label I.O.T Records, extracts the essential oils from hip-hop as seen by the two artists, whose creative freedom and artistic integrity contrast with the current rigid codes of the genre. At their sides they have rallied to their musical odyssey artists from South Africa and the US, including hip-hop legend Kool Keith himself.
​
​
Partners / Supports :
Videos
"Gorgon Madonna"
"Carbon Form"
"Picture Box"
"Yugen Blakrok at COLORS Studio"