Al' Tarba
(Toulouse- Paris / France)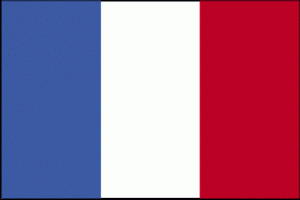 "When people listen to this record I want them to see Travis Bickle prowling around Gotham City with four Droogys in tow" AL' TARBA
​
With La Nuit Se Lève, Al'Tarba brings the tempo right down and thrusts us into a thick urban plague on the trail of twilight bestiary : pariahs, sidewalk survivors, gun toting mavericks straight out of the Tech Noir wave and slasher style anti-heros.
​
You'll find them all roaming throughout the track list of this new album from the Toulouse-born Producer: "As a child I spent hours alone listening to audio books, soundtracks with multiple narrators. Sound effects, improbable sound design, field recording, street dialogs... Well, years later I rediscovered this narrative culture in Hip-Hop – in Wu Tang and Mobb Deeps' interludes. And after all this time, their evocative power remains intact and still inspires me just as much."
​
La Nuit Se Lève is a dark and anxiety provoking sound experience: it's one night, in troubled waters, a long, nocturnal tale in which the author meets a host of characters in various locations. Including guest stars: - Bonnie Lie on the track Tayri Eyes, Stevie Rayban "the distorted voice you'll here on the track On The Prowl", Dj Nix'on, "my long-time live collaborator who scratches on Starship Loopers" as well as the New Yorker, Little Vic "One of the first Mcs I ever worked with over a decade ago".
​
It's a cinematic record. Deep and packed with organic sounds, samples slotted in to a thousandth of a second. Al'Tarba's La Nuit holds its own when it meets with "the unparalleled, honed and darkest of dark" texts penned by Virus. The Rouen-based rapper, heard alongside the likes of Al, Casey, Rocé and Prodige, lends his skills to the black ballad Beatmaker. The artwork, by Shalik (P36 Posse), includes not only the cover art but also four exclusive illustrations each one inspired by the album's interludes.
Al'Tarba occupies a place somewhere between the Damned, Dj Medhi, Filastin et the Def Jux catalogue, he is balanced on a tightrope somewhere between Abstract Hip Hop, gloomy down tempo and dismembered swing.
​
So get into character because La Nuit Se Lève is a long night coming filled with the souls of the damned and fascinating encounters.
Partners :
Al

bum

"La Nuit se lève"

(Double vinyle, Cd, Digital / Release out : 03/03/2017)
Video Clip
"Infected Streets"
2nd extract from album
Directed by Yoann Vellaud
"Now More fighting"
1st exract of album
"Turn Me On"
3rd extract from album
Directed by Louis Paul & Clément Carenton